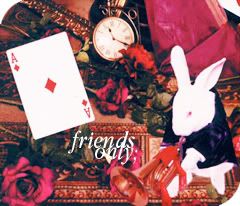 95% ENGLISH ☆ 5% FINNISH
•
Comment
to this entry first.
• Add me first, then I'll add you, but please wait 'till I have replied to your comment. :D
• It would be nice if we had something in common. Otherwise we may not have much to talk about.
• I try to comment, but if I have nothing clever to say, I won't. If we are too different, my commenting can be even more lacking.
• I usually like to meet new people ♥♥